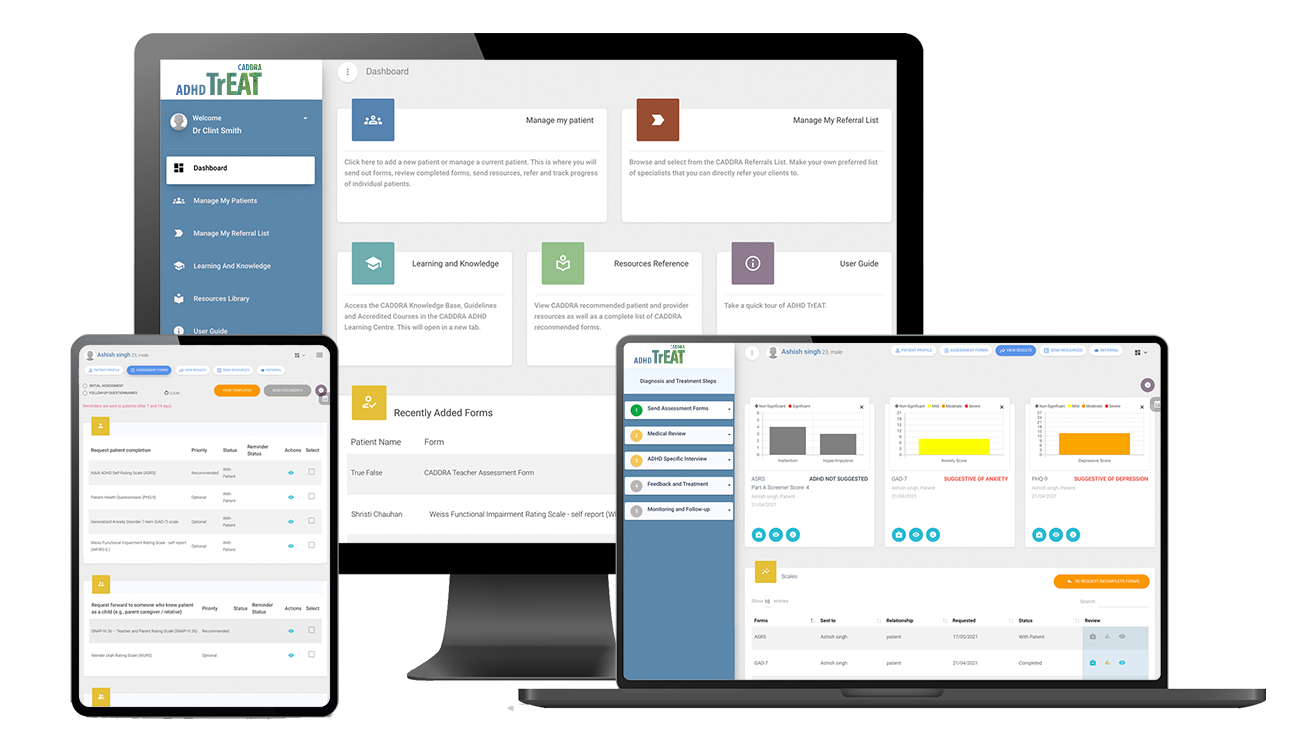 The Challenge
The Canadian ADHD Resource Alliance (CADDRA) approached us with two separate requests:
> To build a secure, paperless system to solve the problem of how clinicians can send, receive and rapidly analyze and diagnose patients with ADHD (and associated conditions like anxiety)
> To build education around the CADDRA recommended steps for diagnosing and treating ADHD
Our Solution

We strategized to combine the two requests into a single solution! By embedding the educational steps within the diagnosis software, clinicians can access just-in-time learning in perfect sequence with the diagnosis and treatment steps. The site, ADHD TrEAT  was launched in early 2022. It is being adopted by clinicians across Canada and beyond.

During the course of the project we also created a new learning platform, ADHD Learn. We transferred and updated CADDRA's in-depth courses, video archive from an older, far more costly solution. This now includes spaces for communities of practice to engage. Integrating a single sign-in within their three-site eco-system, we set up parallel membership and product based e-commerce.
We also recommended a new strategy for delivery of The Canadian ADHD Guidelines that CADDRA were responsible for distributing in a large PDF or printed document. Now the Guidelines are primarily delivered in searchable, fully online knowledge-base format. This saves money, paper and postage and provides a basis for a body of work that can be constantly updated and kept completely current.

We continue to work with CADDRA on new learning strategies, production and technology development.