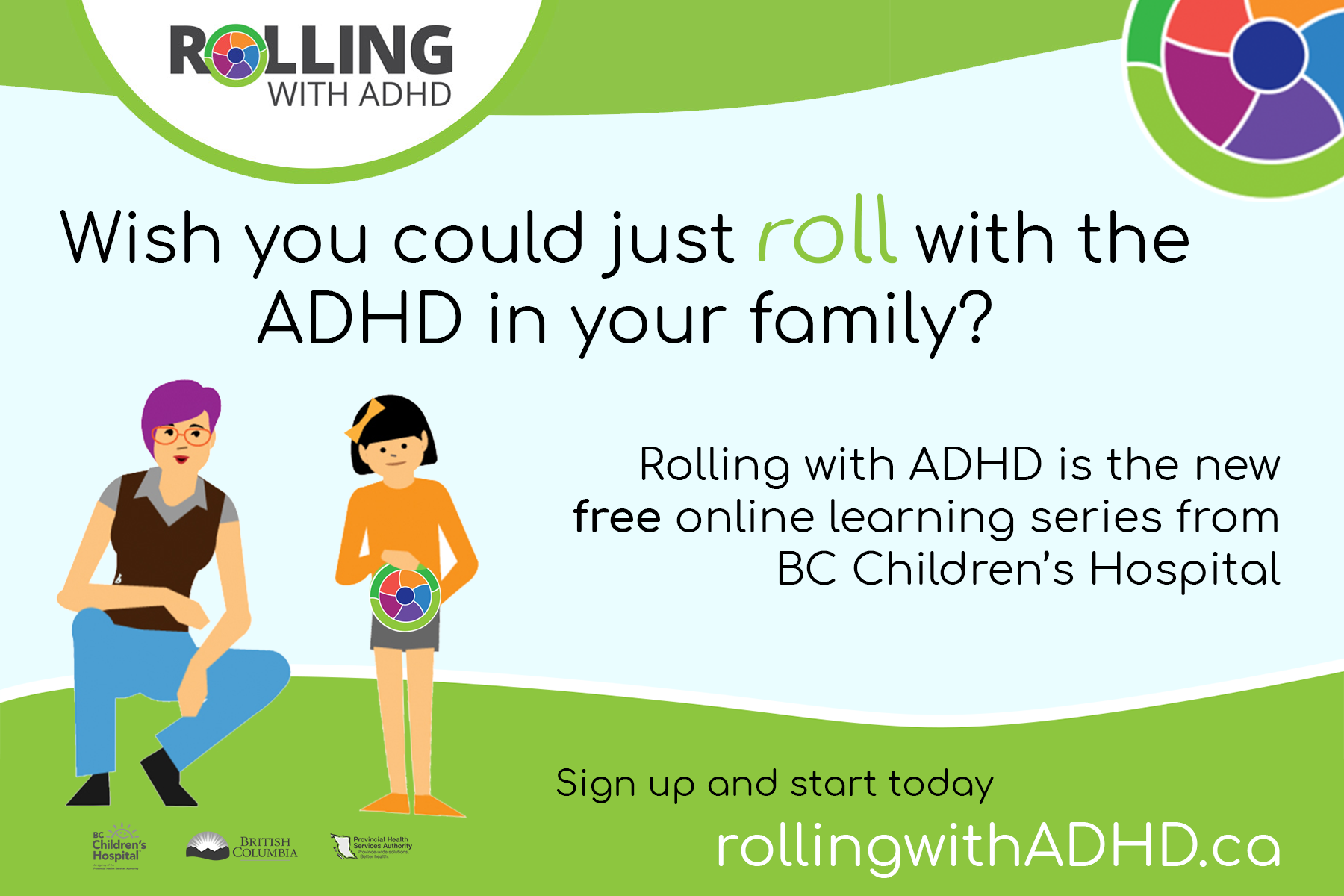 Client: BC Children's Hospital / Provincial Health Services Authority (BC)
Product: Rolling with ADHD, an eight-module course for parents of children with ADHD.
Highlight: Unique course delivery using Learnbase Video Lesson Makers to avoid requirement for LMS for target learners.
Results: Ability to expand learners reached from 30 to 5000+ annually.
Rolling with ADHD was the first of a series of ongoing collaborations we've so enjoyed working on with several different departments within BC Children's Hospital. When BC Children's Hospital approached us, they were looking for a team to create an interactive, video-based learning platform that emulated their successful in-person training to parents of ADHD children. 
The challenge was to capture the warmth and interconnectedness of the current face to face course taking place in Vancouver lead by two leading psychologists in the field, and make it accessible for people throughout the province.
As the target learners for the course would be busy, tired, time-drained parents of ADHD children, we assessed that a key barrier to entry for the course would be a 'gated'  platform with its specific login credentials, navigation and formality.
Each lesson is delivered with the Learnbase Video Lesson Maker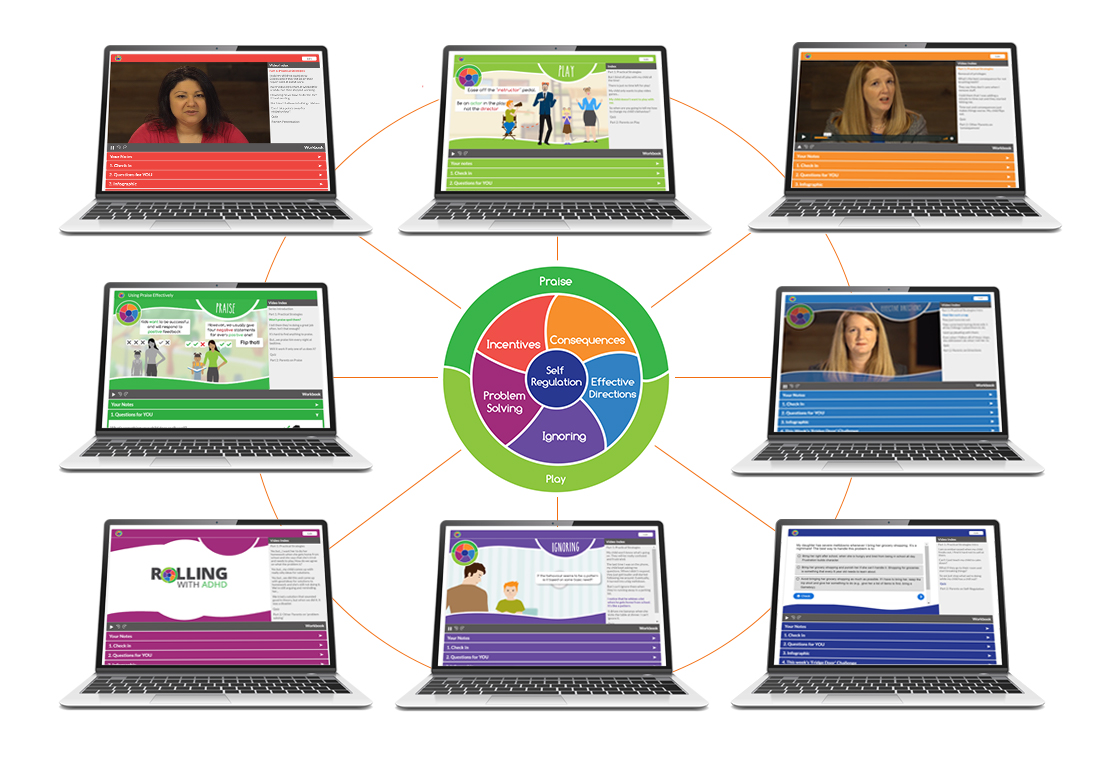 So with the use of the  Learnbase Video Lesson Maker, we helped BC Children's Hospital deliver an alternative approach to delivering a sophisticated online learning experience without using an LMS at all!  Learners simply sign up to a mailing list, and then get a weekly direct link to the lesson where they find self-contained interactive, personalizable lesson framework – all without even needing to log in.
We asked BC Children's Hospital about their experience:
What prompted you to approach Learnbase?
Looking for a vendor who could help transform and in-person course into online learning environment.
When deciding which company to work with on your project, what set Learnbase apart from competitors?
It seemed that Learnbase was much more open to a creative process than others. The price was more reasonable than many other quotes received, which was very important to us.
How was your overall experience of working with Learnbase at various stages of your project?
Excellent. Always quick to respond to communication and problem solve around various roadblocks. 
How well did Learnbase deliver the solution that you had been looking for?
Exceeded expectations with the delivery of the final product. We did not start with a clear picture of what the end product would look like, Learnbase helped us create and plan and adapt throughout the process and the end result was excellent. 
How has the work of Learnbase added value to your organisation's operations?
With the offering of the in-person ADHD parent support program we were able to reach on average 30 families/year. Since the launch of Rolling with ADHD we have been able to reach 5000+ individuals. 
Do you have any other comments on the service you received from Learnbase?
Would happily work with Learnbase again for future projects and have recommended them to others many times! Very friendly, personable and professional.
See for yourself what we made:
https://healthymindslearning.ca/rollingwith-adhd-module-2-using-play-effectively/