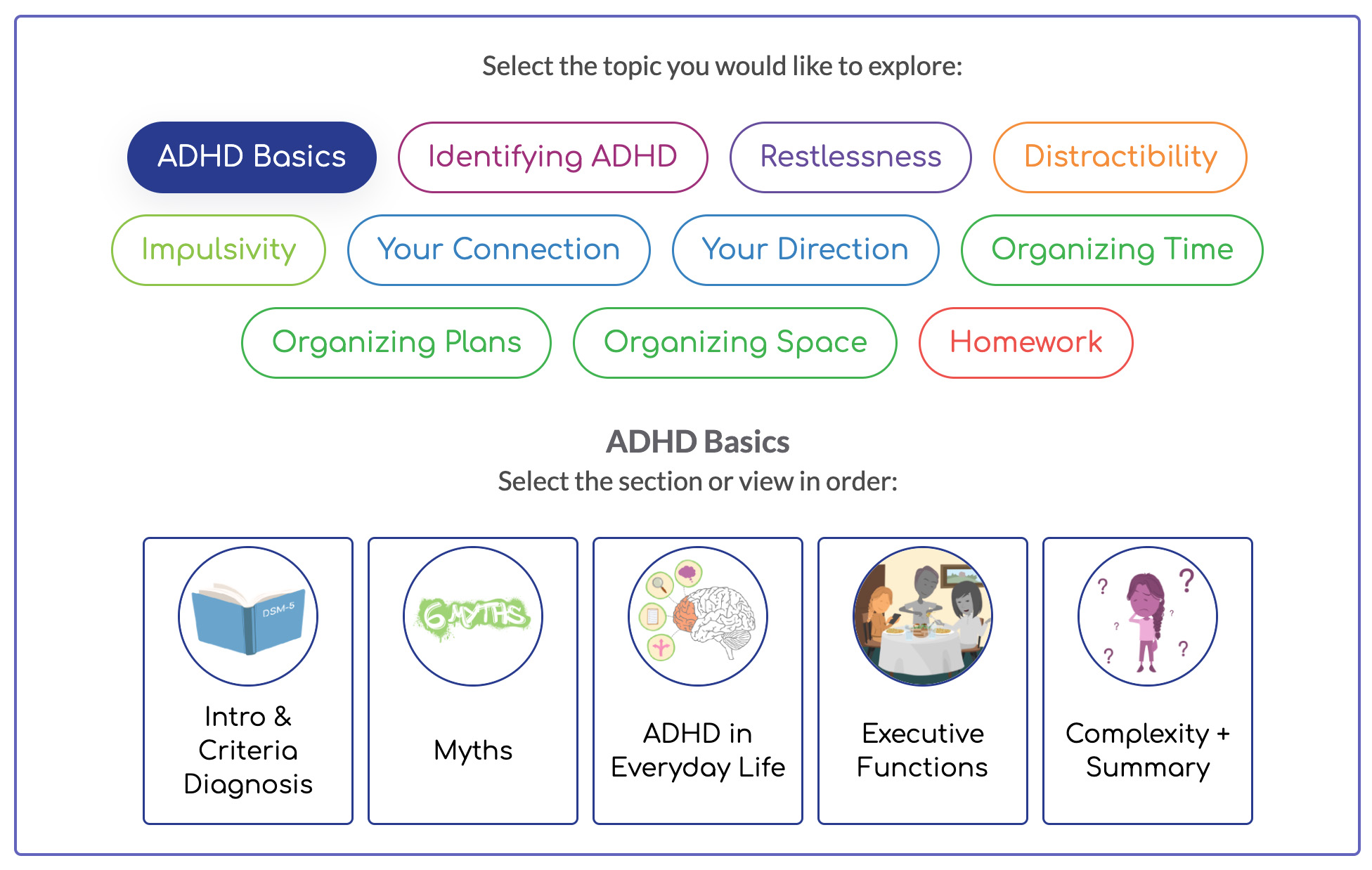 And so….this started out as a project with BC Children's Hospital to produce a video series of eight ten-minute videos providing school teachers with information about how to optimize their classes for ADHD students. The project blossomed into something VERY different from the original expectations.

Research indicated that the teachers wanted highly practical strategies that could be directly applied in the classroom, and for it to be delivered in short bite-sized chunks that could be accessed on-the-go.
The subject matter experts, psychologists specializing in ADHD management working with an advisory teacher panel, identified hundreds of evidence-based strategies.
And so the challenge!
Grouping and presenting these strategies with even the briefest of explanations of the reasoning behind the strategies was a highly extensive task requiring highly extensive content: eleven videos each totalling between 20 to 30 minutes! This aligned neither the bite-sized chunks identified in the needs analysis, not the budgetary scope!
Our solution was to invent and code a new approach to delivery, a single-page resource navigator that can be used simultaneously for delivering and reinforcing sequential learning, and for browsing and identifying specific micro learnings.

While the coding of a whole new tool was way beyond the scope of this single project, we saw that it was a solution for something that several of our clients needed simultaneously. We designed and developed a plugin that can be deployed on any WordPress site and can enable multiple differently themed galleries of resources on each site.

We're delighted by the results: the Learnbase Visual Navigator – an experience where learners can browse or work sequentially through extensive content, all in a single page. We're hoping it's really going to help.
Check out the Visual Navigator in action here: https://healthymindslearning.ca/rolling-with-adhd-for-teachers/